Finally I'm back at you with a few new travel posts! Feels like it's been a while since I last shared anything travel related. We are currently en route to a lake house in Northern California where we will be staying for a few weeks. Instead of flying out this time, we decided to load up the car and drive from Houston to San Diego, CA then up to Sacramento after a few days of play. Now being a child who moved every few years on average, I know a few things about road trips. However, it's much different when you grow up and have to take care of every body else! Here are a few ways we managed to survive 25 hours of straight travel.
Leave early evening and drive through the night
A lot of people choose to leave in the middle of the night or early morning to get a head start. We actually drive a lot through the night because there is little traffic and hardly anyone on the road. Instead of waking everyone up in the middle of the night for a 3 or 4am departure, we load the car at sunset and then hit the road. If you have two adults capable of driving then you can switch off. If it's just a single driver, you can always pull over at rest stops. We left for California at 8pm and arrived in San Diego the following night around 9pm. Driving through the night had us arrive about halfway in El Paso the following morning which was the longest, most boring stretch of the ride. West Texas has some beautiful parts, but it's pretty bleak for miles on end.
Rest Stops are Your New Spot
Rest stops don't get so much credit these days, but they are an integral part of long term travel. They allow a safe place for you to grab something out of your luggage. Most come with picnic tables and rest rooms. As we entered California the rest stops became so much more elaborate. Not kidding, some of the cleanest restrooms I've ever seen! Rest stops are pet friendly so if you brought your pup along you'll be able to give her a good walk from time to time. Plot a few out along your journey and then look for road signs so if you need to stop quickly you can. The other benefit is they are a quick and easy get on and off the highway.
Bring a mini cooler to save on breakfast, snacks and drinks
Take a quick survey before you leave and load up with everyone's favorite snacks and beverages. The fewer stops you have to make the earlier arrival time you'll experience. Also, instead of packing tons of bottles, give everyone a refillable bottle and buy a few beverages in bulk. If you do decide to stop for something to eat, take time and enjoy a local spot along the way. We ended up having the BEST fish tacos in San Diego unexpectedly while we were at a gas station. Look at using YELP or TripAdvisor for recommendations. The key is to keep everyone fed and happy so you can enjoy the trip!
Dress in Easy to Remove Layers
One of the best things you can do for your family and yourself is to have everyone dress in layers. Start with soft pants like leggings and a tank or a tee. Then, add a hoodie and easy to remove shoes instead of ones that require socks and lacing up. Being able to jump in and out of the car along the way without having to get your shoes on as an ordeal makes the trip seamless. Also, while we are on the note of getting out of the car - encourage every person traveling at every stop to get out and move around no matter what! It's good for the legs and will help keep everyone from being restless!
Don't Forget Your Sunblock and Moisturizer
Being trapped behind a windshield in the middle of the desert means you are getting tons of unwanted UV rays. I like wearing sunglasses and a baseball cap so I can let my hair down without worrying how it looks. But I also like those items to shield me from the scorching sun. Remember, when you change climates your skin will need to adapt. Bring lots of lip balm, SPF, moisturizer and of course hydrate with water. You'll end up feeling so much more refreshed upon arrival. You can also use car time as spa time by doing a mask!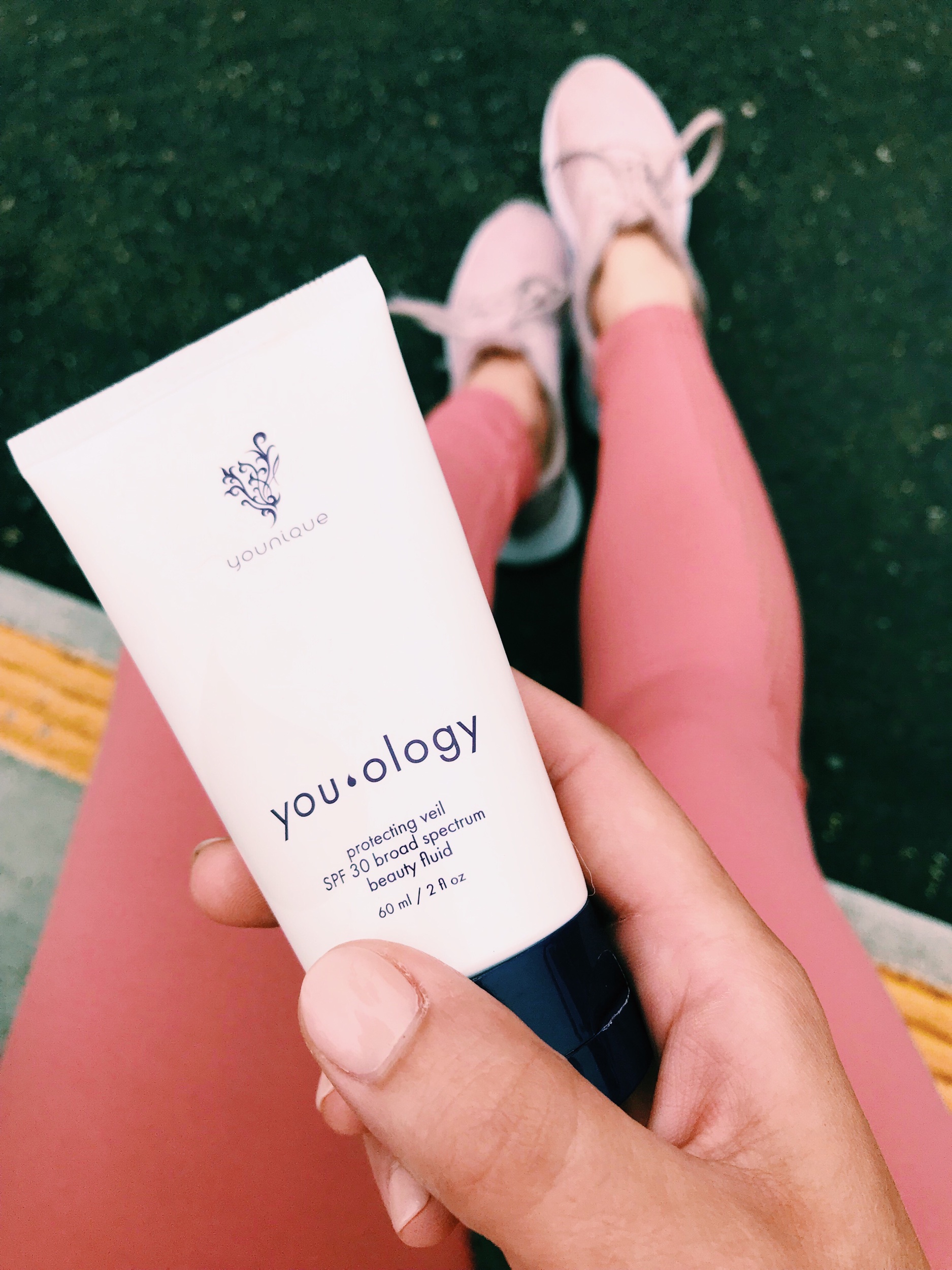 Protect your face from UV rays
Well, there you have it! If you have kiddos consider renting a vehicle with a DVD player unless you already have one. You can also rent a car to save on wear and tear or to get a larger vehicle than you may own. Bring lots of road games or have a list on your phone of things you can do and spot along the way. Last but not least, enjoy this time! Remember it's the journey not just the destination!
What are some of your favorite road trip tips and tricks?
If you like this post then check these out: